Rahel Frey
Welcome to my world

Swiss Racing Driver
In motorsport since 1998
"go fast and never ever give up"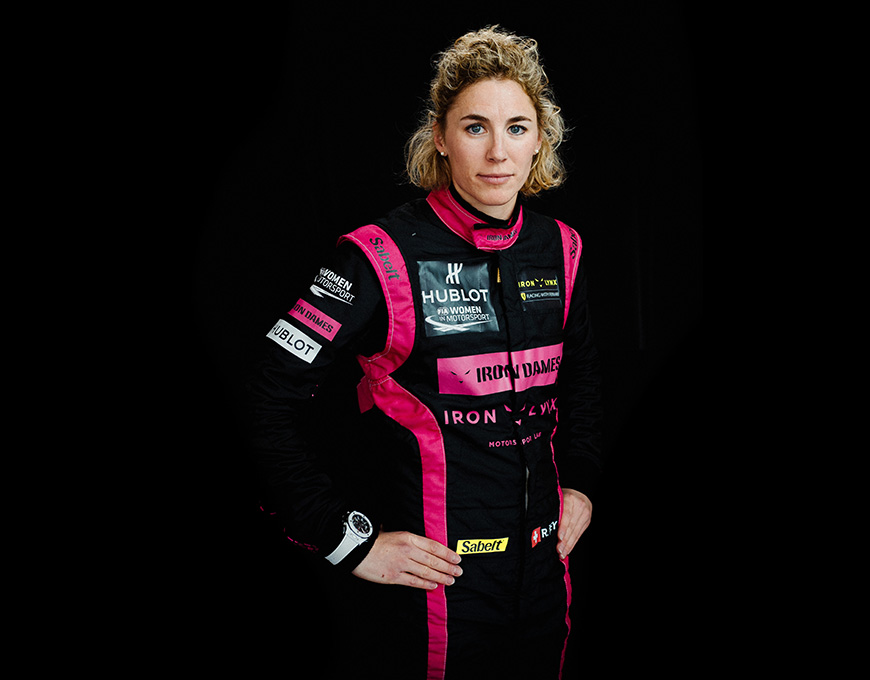 Portrait
"There are not many races I have not done so far. But although being a really successful and experienced racer, I'm still highly motivated. It feels like there is still a lot more to come..." :)
Rahel Frey, born February 23th 1986, is one of the most experienced and successful active female racing driver. She started her career in Go-Karting in 1998. After several successful years in Karting, the Swiss stepped up into single seaters, winning a German formula 3 race in 2007 as first ever female racer. She always made sure that her surrounding got to know her quickly with competitiveness and commitment.
In 2011, a dream came true with signing her first ever official contract to become a professional race driver - for Audi Sport in DTM. Rahel Frey competed on the highest level in GT-Racing ever since, joining different championships with different cars all around the globe. In 2018 she joined Iron Dames with great pleasure, taking a leading role for the all female line-up.
IRON DAMES
RACING BEYOND LIMITS
Iron Lynx Racing Team contributes to write an all-female chapter in the history of Motorsport thanks to Iron Dames special project. The unique project is created and led by Deborah Mayer with the aim of supporting female motoring. In as little as two years following its foundation, the female line-up has gained a highly remarkable position in some of the most challenging endurance races - including the 24 Hours of Le Mans. In 2020, the all female line-up was followed by a video crew to create it's own web series. The six 20-minute episodes describe with passion their special enterprise in the Motorsport world.
The multi-layered story gives extensive consideration to private moments, lives and emotions of the Drivers and all the people that made Iron Dames project possible. Stolen moments at the box and daily life fragments off the circuit alternate with interviews recorded inside the paddock and racing footage, with the series retracing one episode after the other Iron Dames' engaging journey from Paul Ricard circuit in Le Castellet to Spa-Francorchamps, from breathtaking 24 Hours of Le Mans to 4 Hours of Monza.

"Racing Beyond Limits" can be found at this link: bit.ly/RacingBeyondLimits

More informations about Iron Lynx and Iron Dames can be found on their official webpage:
https://www.ironlynx.it
https://www.irondames.racing/about